IFFS and Aftonbladet present - The New World
Published:
08 October, 2020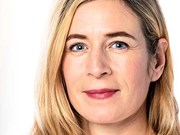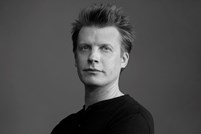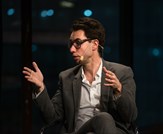 Karin Pettersson, Martin Hägglund, Georg Diez
The Institute for Futures Studies together with Aftonbladet Kultur are proud to present the new podcast collaboration: The New World - a podcast series where great thinkers think (and talk) about the most pressing issues concerning our future. 
Host is Karin Pettersson, culture editor at Aftonbladet, and Georg Diez, editor at The New Institute in Hamburg. 
- We are glad to now launch the collaboration between The Institute for Futures Studies and Aftonbladet Kultur. The guests will be researchers and thinkers on issues such as climate, democracy, artificial intelligence and other pressing issues with great importance for our future, says Staffan Julén, head of communications at IFFS. 
Guest for the first episode is Martin Hägglund, Swedish philosopher and professor at Yale University, USA. His new book, This life, has been hailed and praised by critics all over the world. By claiming that freedom is in fact impossible under capitalism it has been said that he has reclaimed the concept of liberty for the left.